Electric two wheeled scooter and electric tricycles are becoming more and more popular. Their respective advantages are well known, but sometimes when we have three travelers, motorcycle  scooter may not be able to use, but tricycles have also become a problem on crowded roads or parking spaces. Then this minibus tuk tuk solves the above problems. Its size is smaller than that of a tricycle, and it can also carry more than three people,
The new minibus is especially suitable for families to travel together according to the needs of customers. Walking on the road of the city and on the path of the countryside is a beautiful scenery
Spring is coming. I've been busy for a week from Monday to Friday. It's a good choice to have a family spring tour on Saturday and Sunday or go outing with my friends. It's really a good choice to take off our suits and coats, put on our casual clothes, ride an environmentally friendly car to nature, how fresh and comfortable, relax
Starting from our physical and mental health, after a busy working day, don't you want to return to nature and feel the beautiful scenery bestowed by nature?
Bangladesh minibus has a beautiful red appearance. Of course, the color of the appearance can be selected and matched, and its performance is also great. We all know that the best way to experience the performance of a car is to experience it in person, but in the current situation, we deny this answer. Another option is to look at its configuration:
48V 1000W brushless DC motor, 24 tube controller, 1:8 / 1:10 rear axle, shock absorption with external spring, etc. make this car have stronger power and stability. The appropriate differential ratio can be selected according to the customer's demand for road conditions.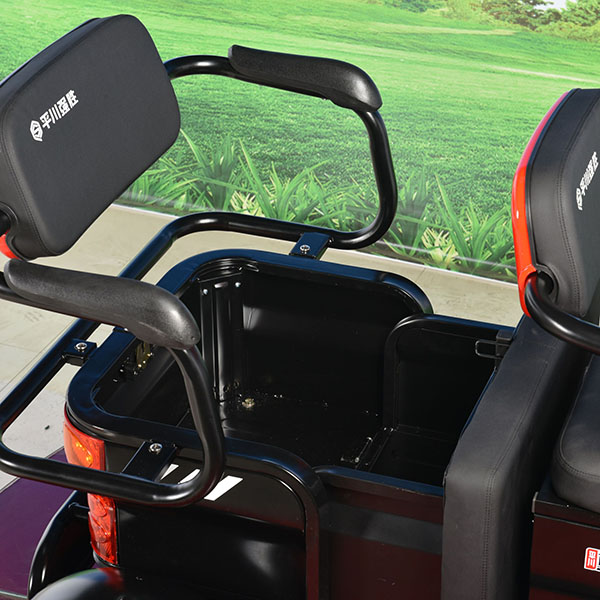 Such a minibus vehicle suitable for travel is worth owning.
---
Post time: Mar-05-2022