Electric Three-Wheeler Market Overview: According to a comprehensive research report by Market Research Future (MRFR), "Electric Three-Wheeler Market Research Report, Battery Type, Driving Range , Vehicle Type and Region – Forecast till 2027" the market value is predicted to reach USD 5.9 Billion by the end of 2027 with registering a CAGR of 11.10% during the forecast period.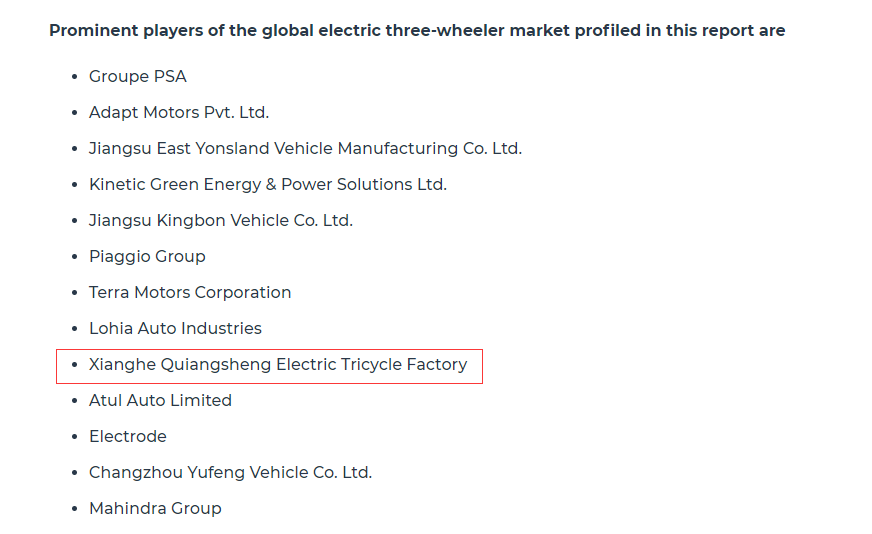 Qiangsheng was written into the report as a major global participant in electric tricycles
Get Free Sample PDF Brochure https://www.marketresearchfuture.com/sample_request/8141
Segmentation
By battery type, the lithium-ion segment is expected to dominate the global electric-three-wheeler market. This is credited to the large capacity of the battery and its availability in various ranges.
By driving range, the 50-100 miles segment is expected to capture the largest market share over the forecast period. Improved battery capacities and large distances covered by e-rickshaws can drive the segment growth.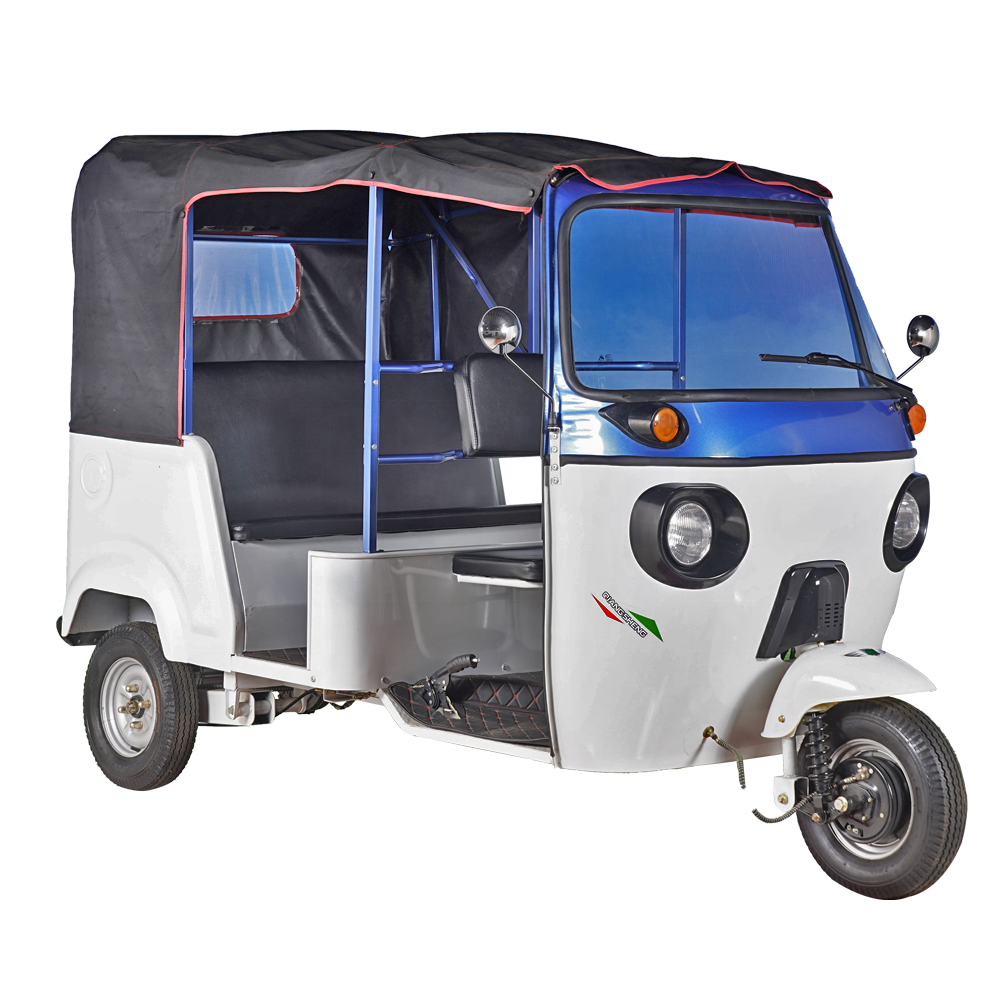 High Speed4000w three wheel electric motorized tricycles Panda front face design
High Speed Battery Operated Electric Tricycle Tuk Tuk Rickshaw Three Wheel– JOY1+3 Model for 2019
Along with the policies of many countries, electric passenger tricycles are becoming more and more popular.
To meet this requirement we researched and developed the new electric auto rickshaw model JOY1+3 which is similar with gasonling Bajaj but lithium battery powered.  Comparing with common electric rickshaw it has higher speed, more comfortable independent suspension rear axle.  The electric tricycle for adults photos below for your checking.
Headlight and indicators electric passenger rickshaw driver best choice
●Tricycle with firm steel support and plastic cover dashboard
●Dia 170mm oil drum brake system for passenger safety.
●Strong brake for heavy electric tricycle three wheel
●Generous backrest and seat cushion for electric auto rickshaw
●High quality three wheeler independent suspension rear axle
●Lithium Battery for Long time using
---
Post time: Aug-03-2021