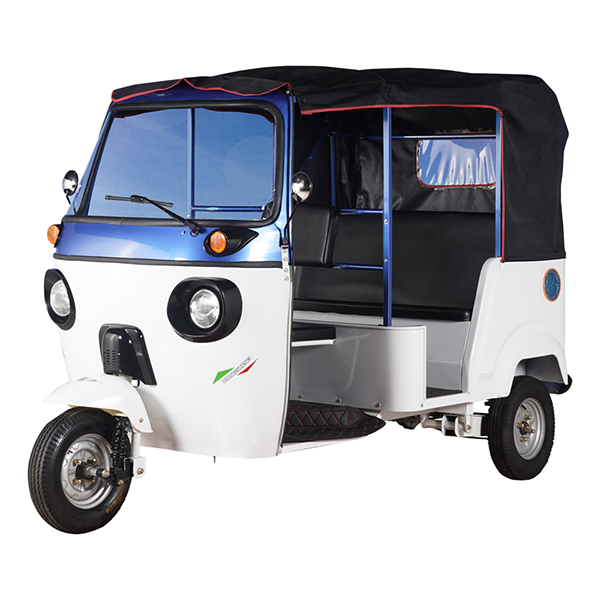 Power Global, a two-year-old startup, wants to disrupt the auto rickshaw market by offering a retrofit kit for diesel-powered vehicles and swappable battery pack to transition the more common lead-acid batteries to lithium-ion.
The company wants to launch on the outskirts of New Delhi, National Capital Region to start, with the eventual goal of planning a kiosk every three kilometers or so. Drivers will also have the option to take the battery home and charge it using a Power Global home charger.
The company aims to release its eZee swappable battery product in the first quarter of next year, followed by the retrofit kits. It has opened a battery production plant in Greater Noida, India, which it anticipates will produce about a gigawatt-hour — which is about 10,000 Model S packs — this time next year. That'll make it one of the largest domestic manufacturers of lithium-ion batteries in the country. By the end of 2022, Power Global aims to have at least 10,000 vehicles on the eZee swappable system.
---
Post time: Sep-24-2021